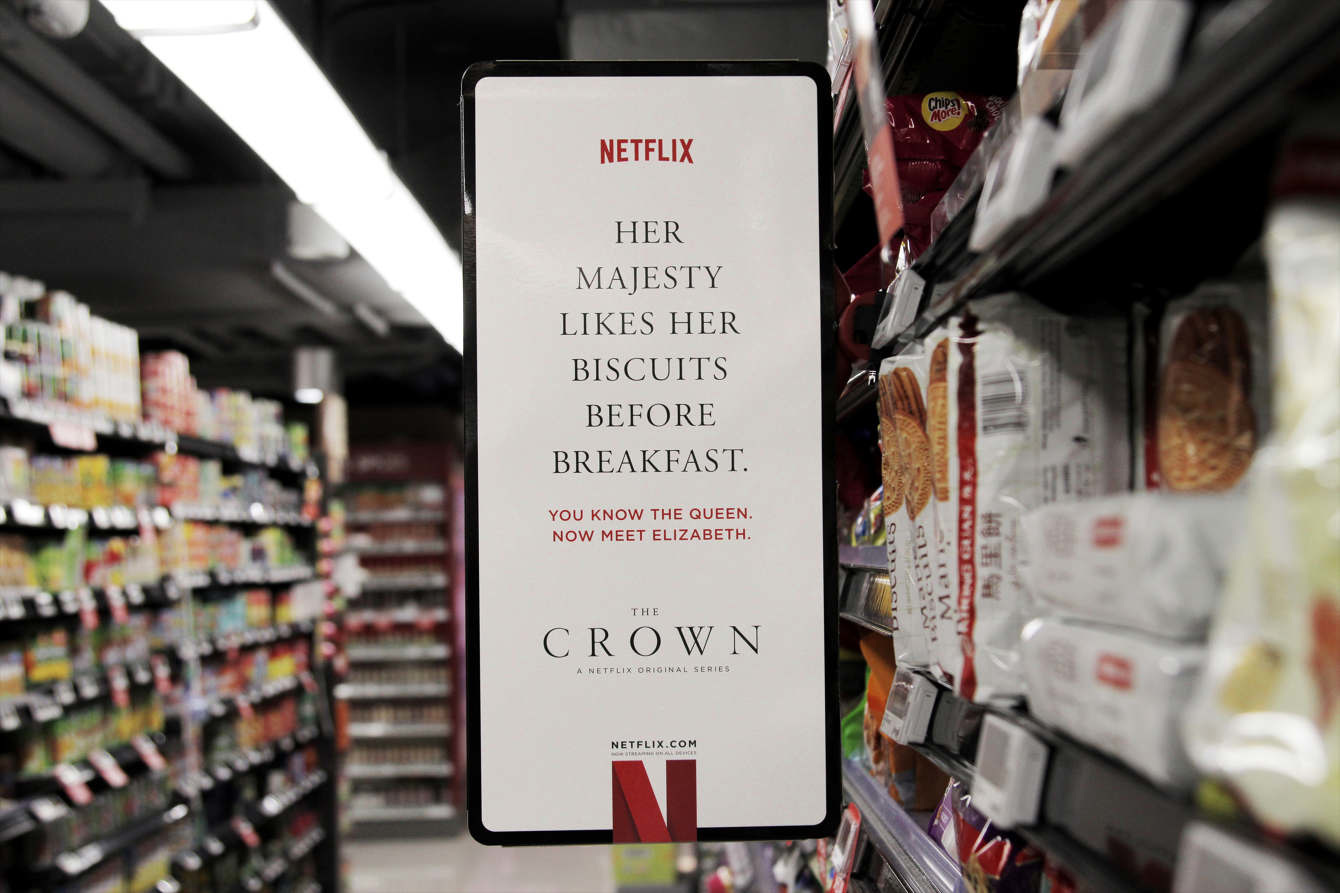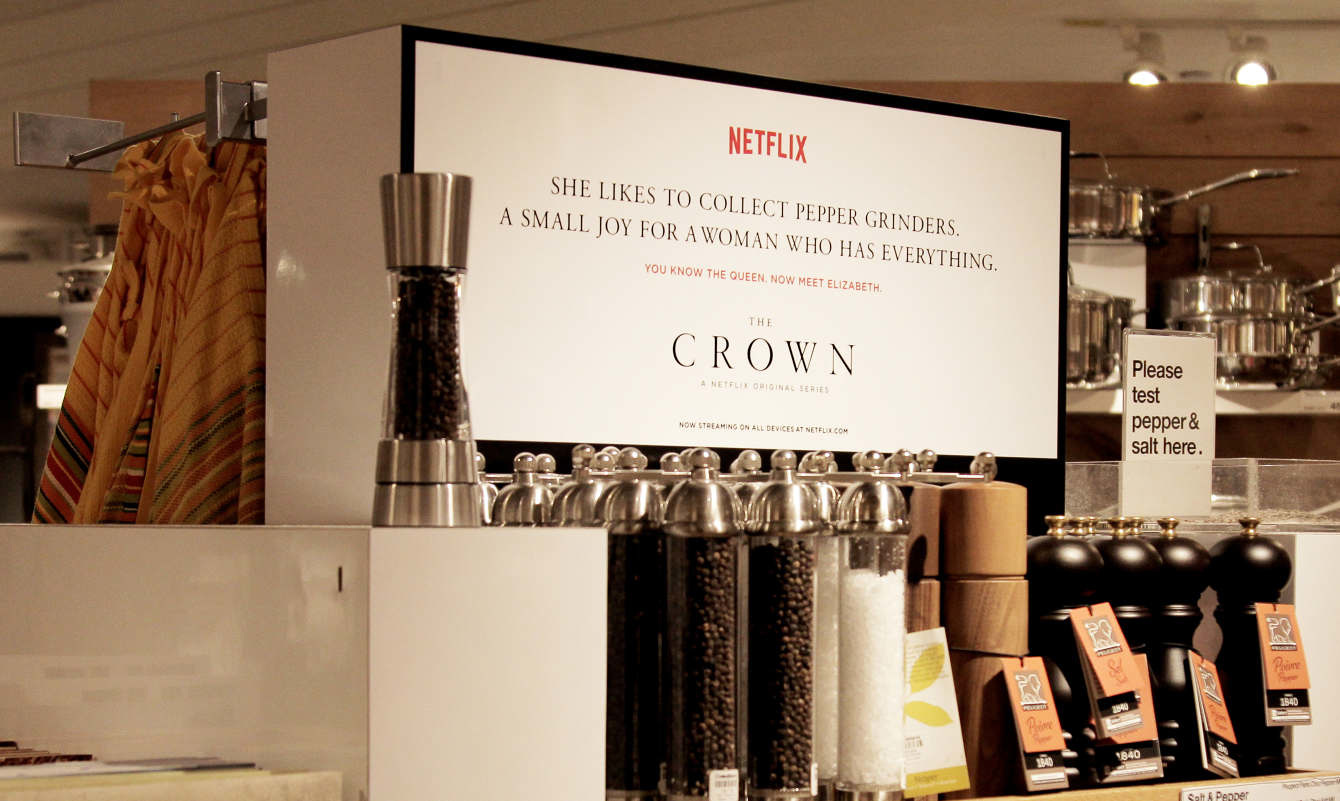 NETFLIX - YOU KNOW THE QUEEN. NOW MEET ELIZABETH.
To promote Season 1 of The Crown on Netflix, we dig into the key insight that whilst the Queen is one of the most famous people in the world, the audience knows very little about her. Therefore, adopting an unconventional media approach, the campaign has been built around uncommon knowledge about the Queen at a variety of touch points spread across Singapore.
Featuring more than 30 customised ambient and outdoor executions, the locations ranged from bus shelters and taxi stands, to supermarket shelves, bar tops, home furnishing stores, elevator doors, post boxes, hawker stalls, and even a parade of corgis down Orchard road.